Self-care is Vital to Caregivers, Too
January 1, 2018

Categories:

Tags: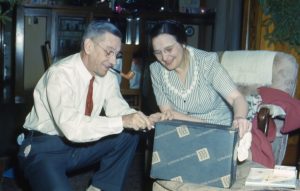 Caregivers are used to giving care, not getting it. So that can make it extra difficult to make time for yourself. You put all of yourself into taking care of others. While noble, it's also bad for you.
If you're a caregiver for someone with Alzheimer's disease, you're at a much greater risk for developing depression than the average person, studies show, which means that self-care — physical and mental — is extremely important.
Reevaluate your commitment to your own health so that you can be ready to take care of others, too. There are 15 million people in the United States who care for a friend or family member with Alzheimer's Disease, according to the Caregiver Action Network. The work you do as family caregiver is very important, but it takes a strong person to do it. And you have to take action to keep yourself strong.
This November, we have some ideas about how you can care for yourself:
Take some time to yourself— Even if you only get a few minutes while waiting for a doctor's appointment, sit still, close your eyes and focus on your breathing. Taking a minute or two to relax your mind can change your whole outlook and help you get through the day.
Join a support group — There are caregivers' support groups and meet-ups in which you can talk about the challenges you face and the feelings you're having. Talking to others in your situation can be very healing.
Ask for help — If there is someone in your family who can help ease your stress even just a little, ask them. If they ask you how they can help, be prepared with a list of ways.
Don't forget your dog — Yes, he's one more thing to care for, but in the case of your dog, the care is mutual. You feed and water him, and he helps you relax and makes you laugh. Petting your dog releases seratonin, which is the natural chemical your body makes that makes you feel good. So, hanging out with your pup can ward off depression and anxiety.
Hire help — If you can't make time for your pooch, consider hiring a dog walker. He deserves to get his walkies, and having him well-exercised and tired will make your days a lot easier. Plus, he'll get to make a new friend.
See your friends — Don't put off hanging out with the people you love. You probably haven't had much time to see them, so make some time. Spend an hour with someone having coffee and chatting. It's good for them, and even better for you.
Have a spa day — If a day seems too indulgent, go get your nails done, get a massage, sit on the porch and read a book — just do something that's just for you. You deserve it!
Go to the doctor— You probably spend a lot of time at doctors' offices, so why not go for yourself? You can't neglect your own health for the sake of others. Make sure you're staying up to date with all the things you need, such as check-ups, screenings, flu shots and more. When you visit your doctor, make sure you tell her that you're a family caregiver and talk about any feelings and issues you've been having.
Exercise regularly and eat right — Your long, healthy life depends on how well you take care of your body's basic needs. Exercise will help you keep your heart healthy and your weight to a healthy level. Exercise also boosts your brain's ability to function, and it can relieve stress and help you sleep better.
Taking care of others is the most giving thing you can do. But taking care of yourself is critical, too. It doesn't make you selfish or wrong. It will make you better and healthier in the long run.
By Jim Vogel
Photo by Les Anderson at Unsplash