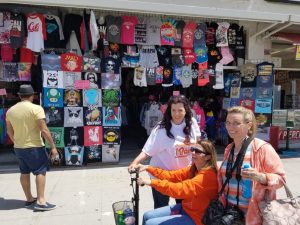 Have you ever thought, how am I going to get my holidays? Christmas can bring down the mood of anyone facing a chronic care illness. Here are a few tips from Ken and Barby on how to make your holidays better while living with chronic pain for yourself, your caregivers, family and friends. We wish each of you Happy Holidays and Merry Christmas!
What not to do at holiday time: 
1. Don't blame yourself if you can't provide the elaborate holiday festivities you once did; don't feel guilty because you can't do everything you think your family expects you to do.
2. Guilt must go when you have a chronic pain illness that limits what/how much you can do.
3. Knowing the priorities and plans ahead of time will prevent disappointment and hurt feelings later.
4. Don't expect others to …
December 1, 2017

Categories:

Tags: