A Healthcare House: How to Build a Strong Support Team By Rachel Basso, Guest Blogger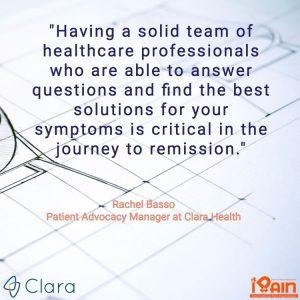 I am going to share some tips on how to build a well-rounded support team that I have learned from my personal journey with Endometriosis and the resulting chronic pain. Your support team is there to make sure you don't have to walk your health journey alone. I certainly wouldn't have made it this far without the people and resources who were there to help me, and I advocate now so that no one else will have to!
When beginning to build your support team, first identify your key needs and then seek out the right person or resource to help solve that problem. I like to think of this process as building a house.
Let's Build a House
Why a house? Well, you are …
August 10, 2017

Categories:

Tags: